Gazelle Vase, Alhambra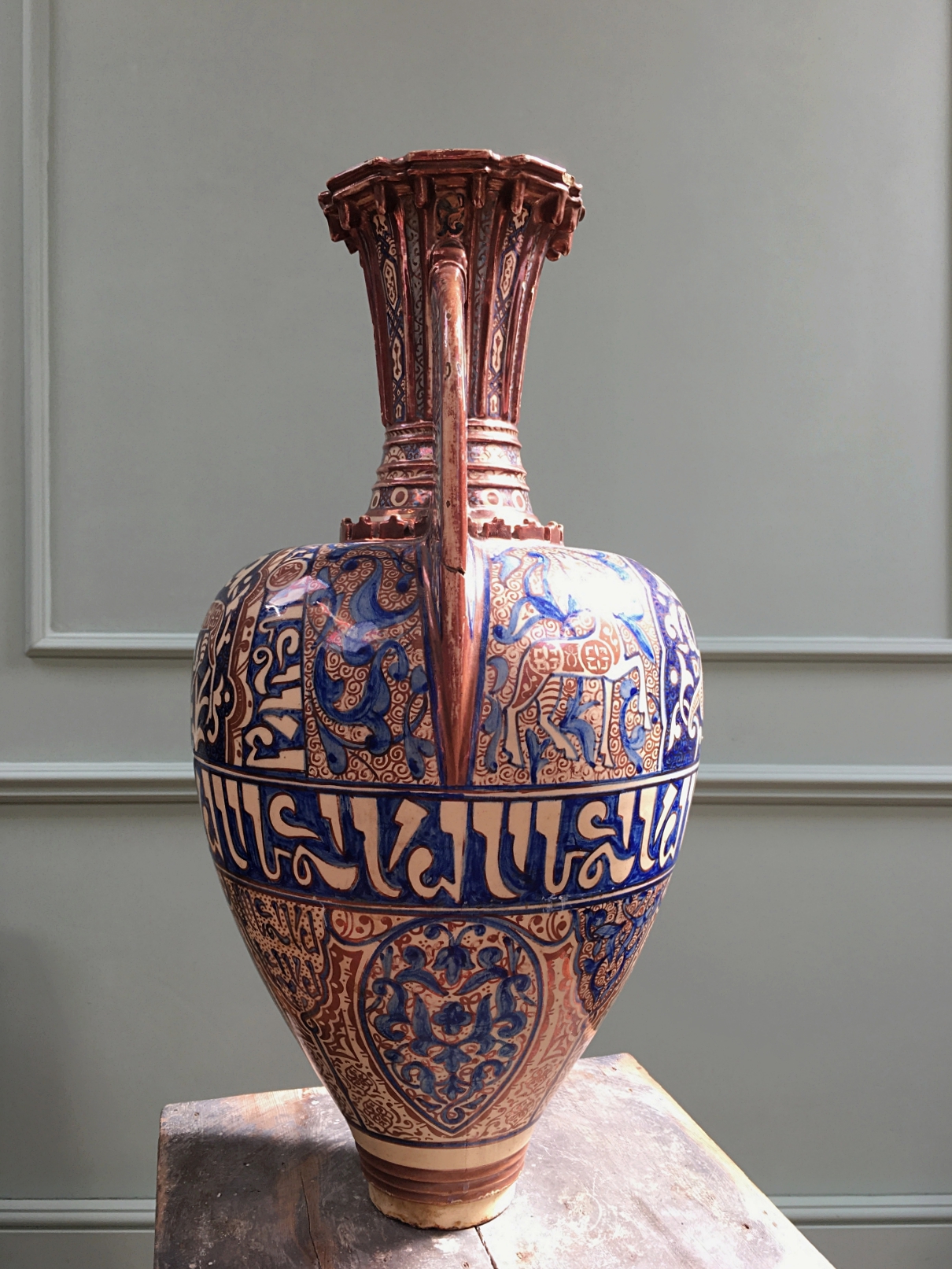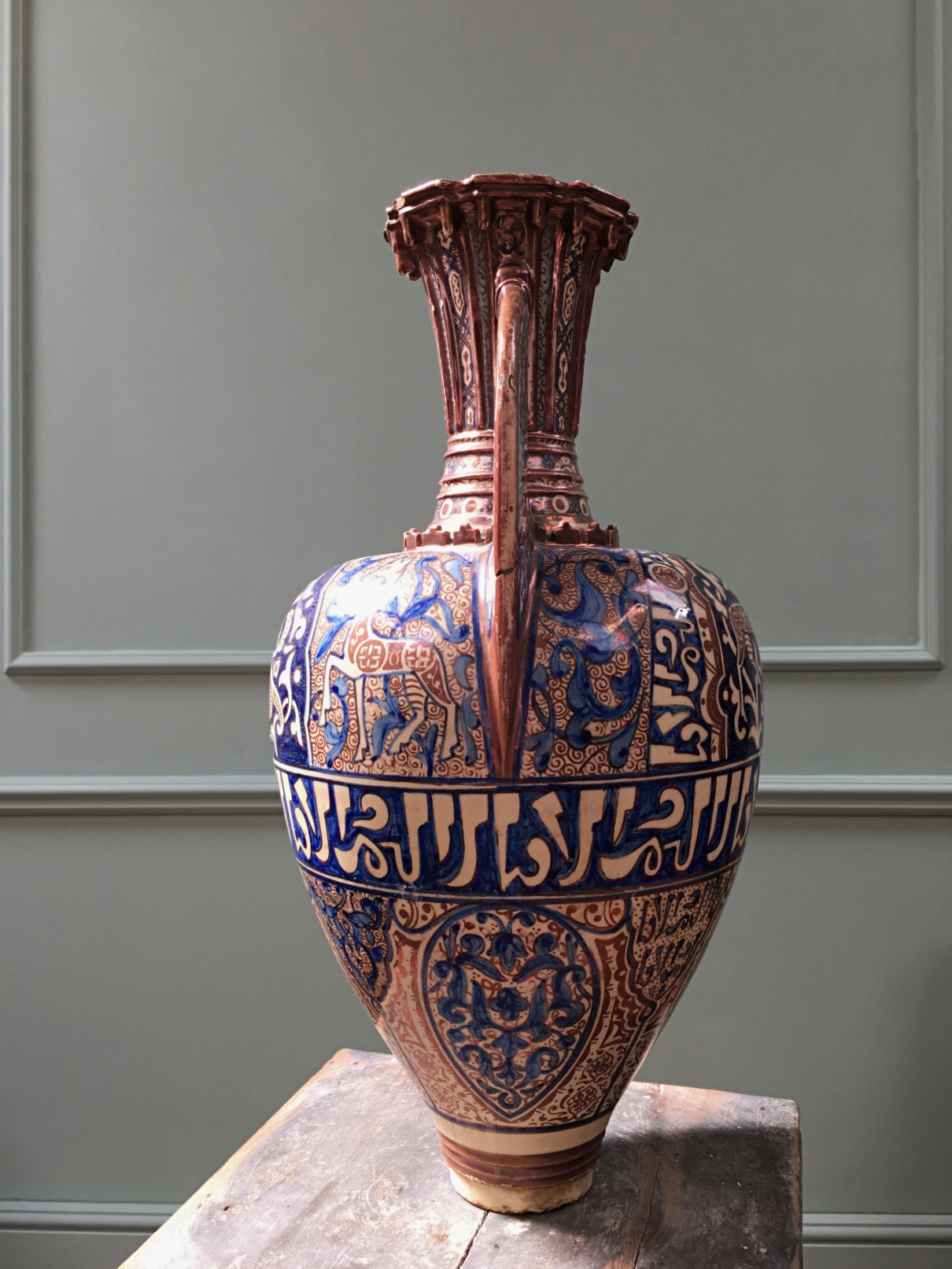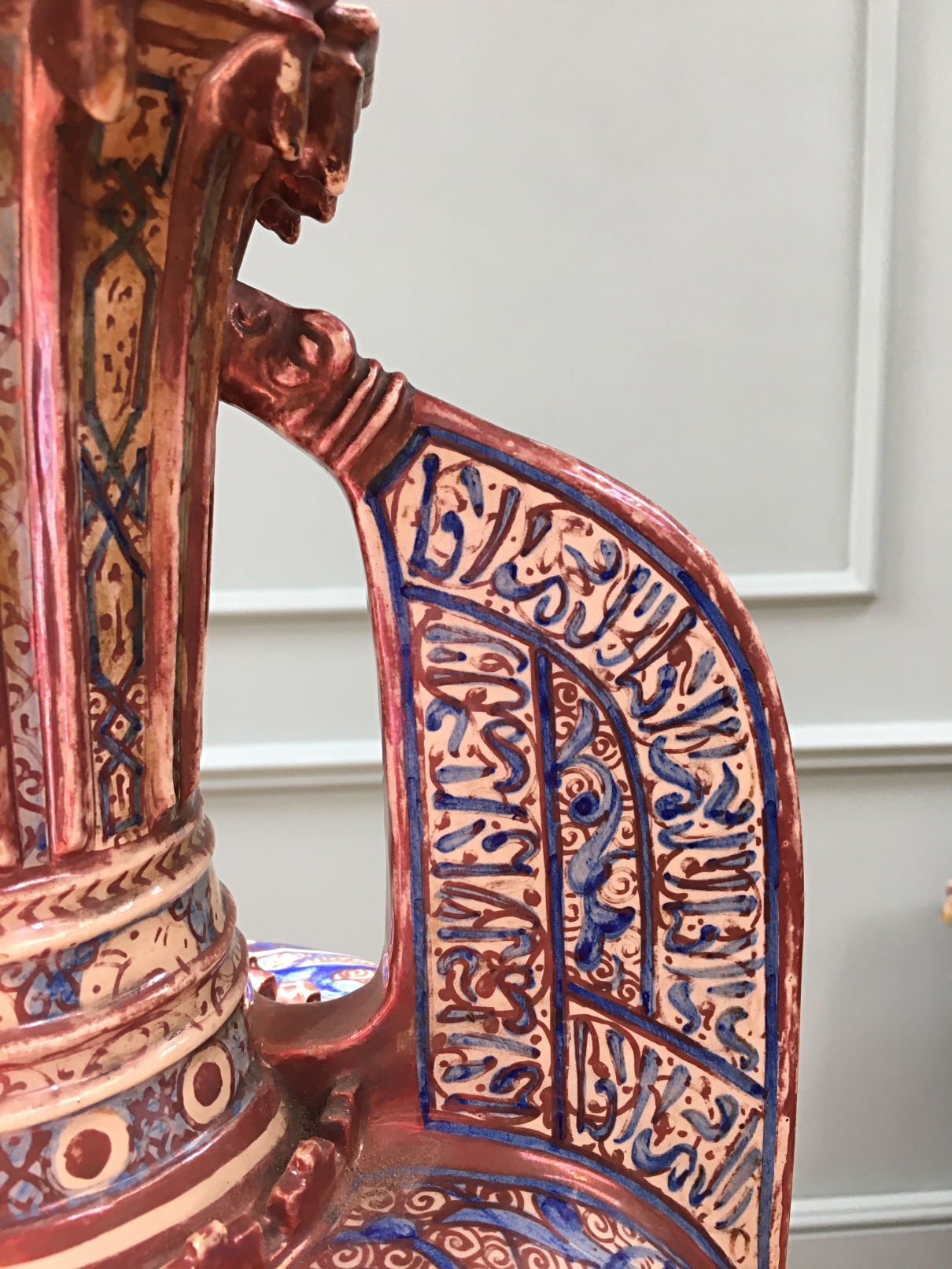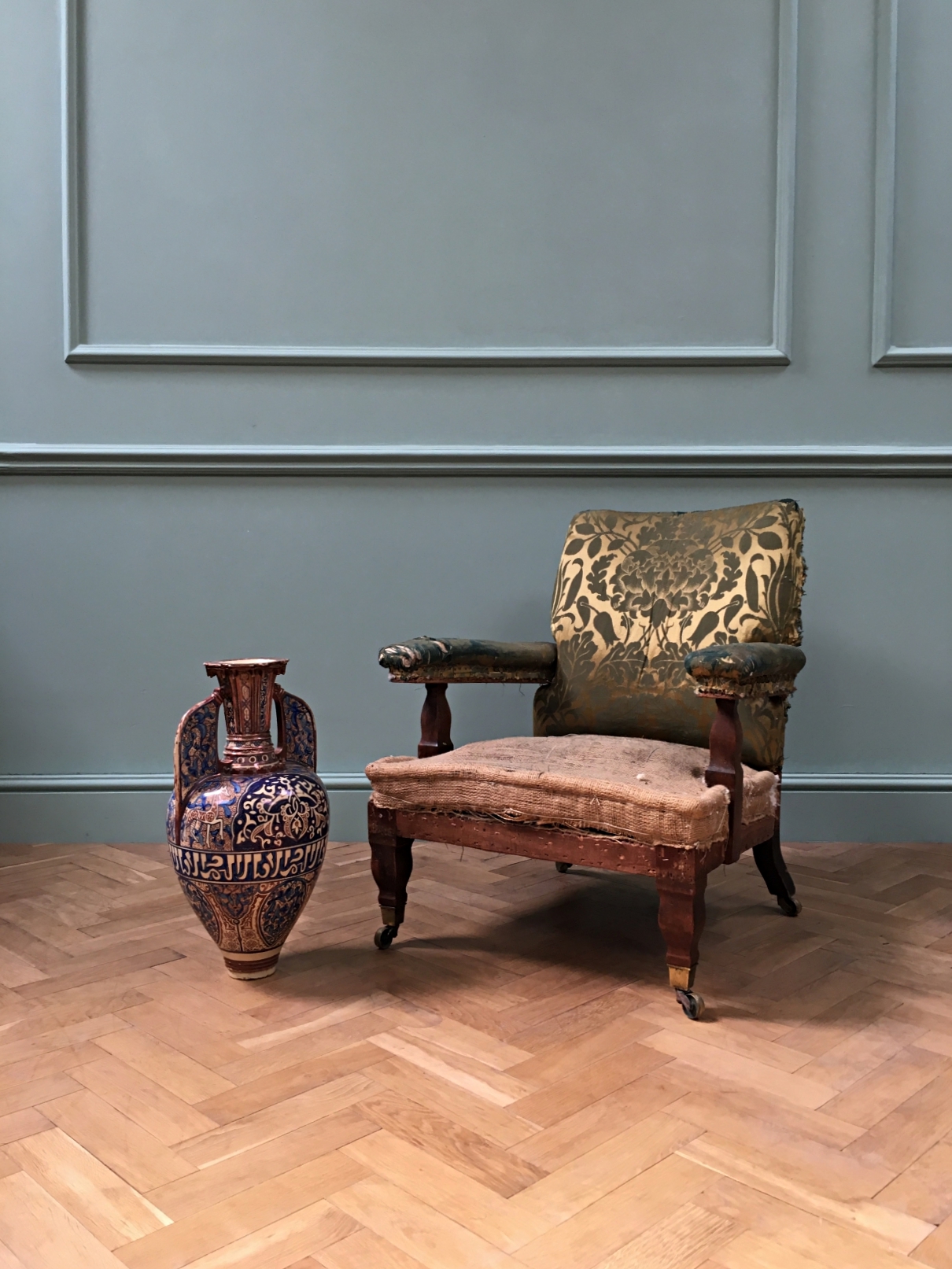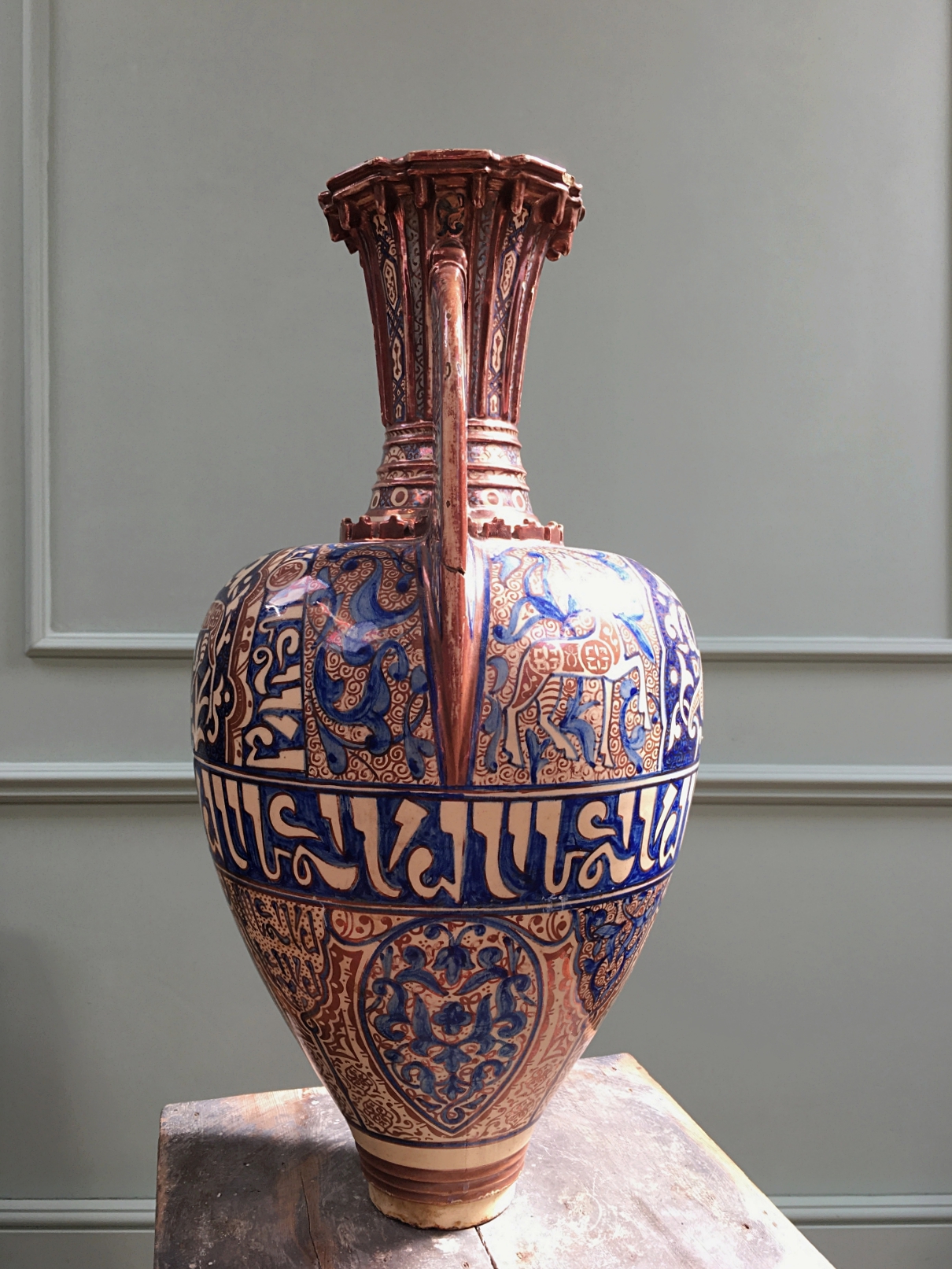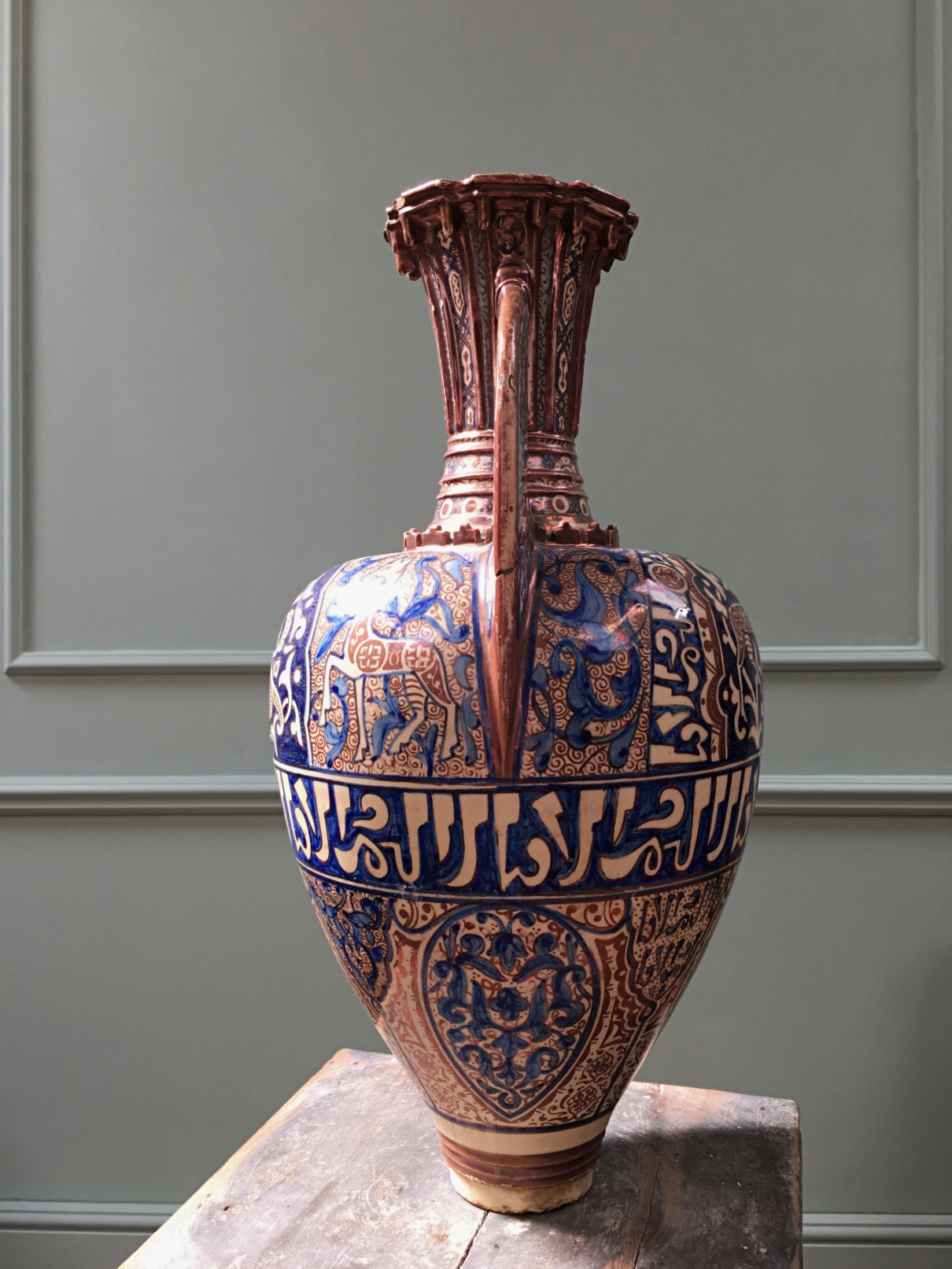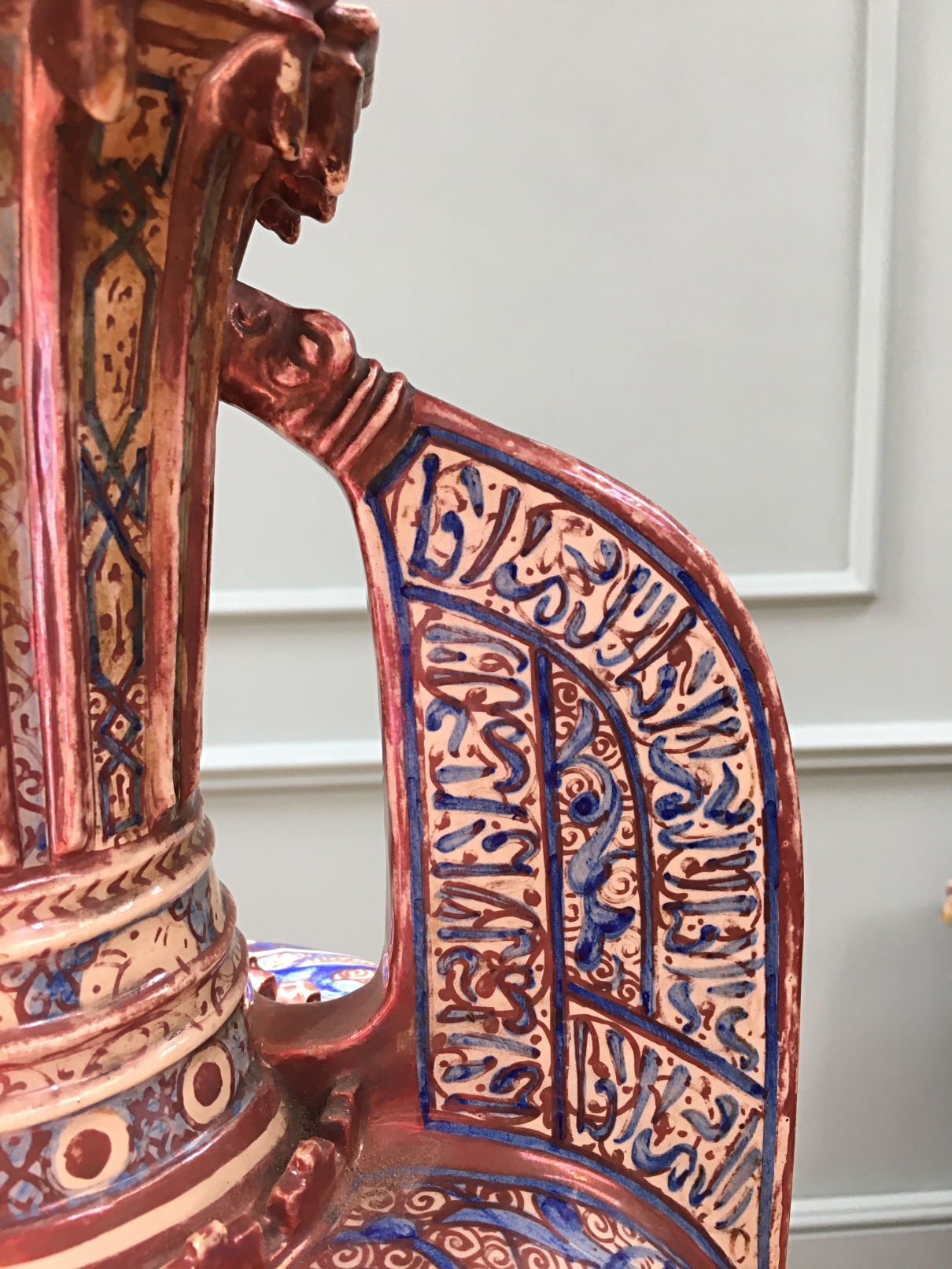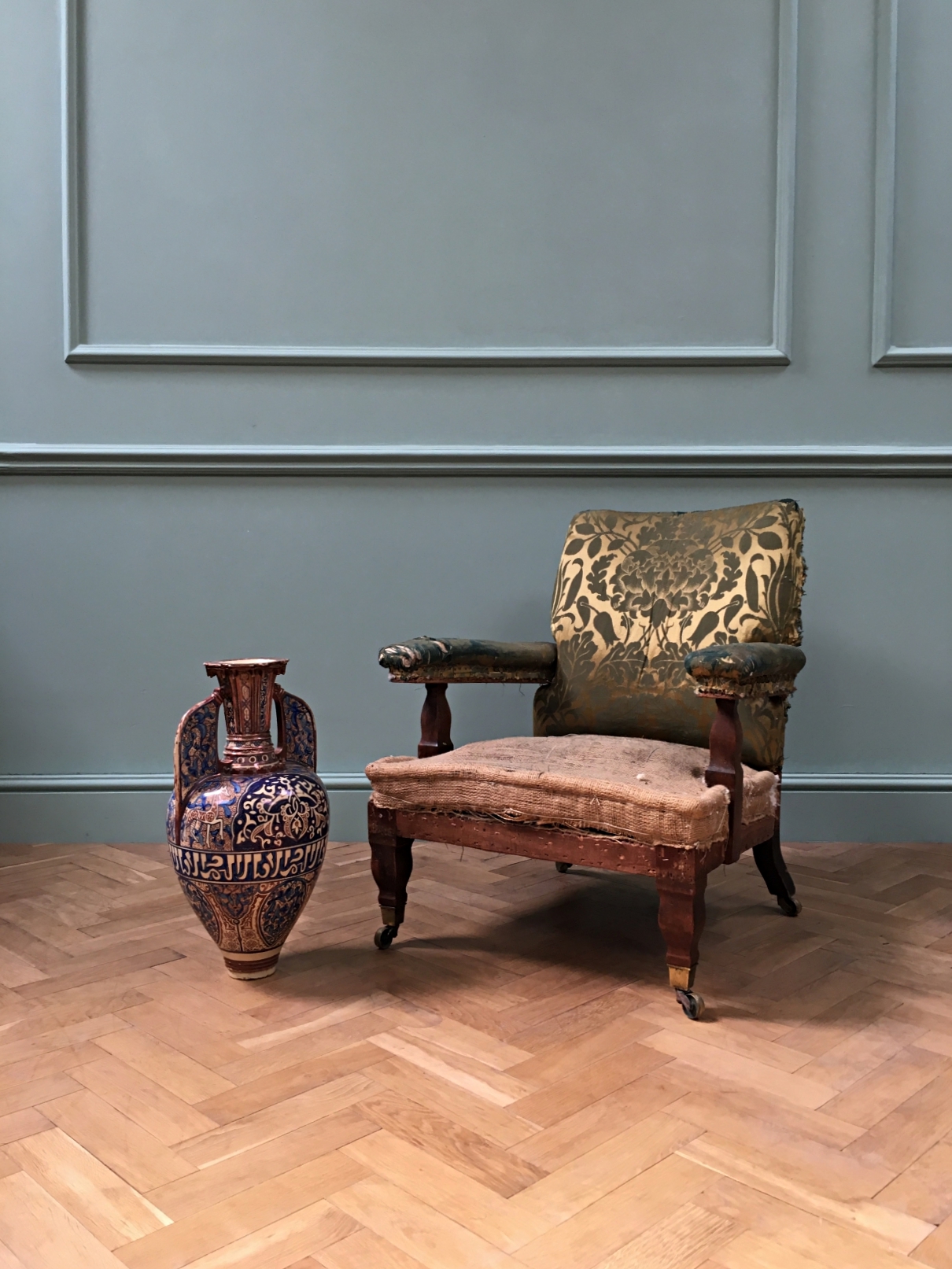 Gazelle Vase, Alhambra
"This beautiful vase was discovered, "it is said," full of gold in one of the subterranean chambers of the Casa Real. It is at present to be seen in a small chamber of the Court of the Fish-pond, in which are deposited the archives of the palace [Alhambra]...The vase is executed in baked clay, with the enamelled colours and gold, similar to the Mosaics." explains an extract from Plans, Elevations, Sections, Details, Alhambra, from drawings taken on the spot in 1834 by the late Jules Goury and in 1834 and 1837 by Owen Jones Architect.
The palace, having been neglected for three hundred years underwent restoration in 1828. The beauty of its architecture immediately captured the imagination of European designers, scholars, artists and the wider public.
This smaller copy was produced in Manises, where lustre ware was revived as an industry in the nineteenth century.
Spanish, 1860-1900
Height 20 x Width 11 inches